Licensed Electrician
Serving the Gainesville, Georgia Area
Proudly providing electrical services in the Gainesville, GA area since 1960, Meehan Electrical Services is a trusted and preferred provider of residential and commercial electric and reliable emergency electrical services. Meehan Electrical Services offers a wide range of electricity-related services, from wiring during construction to snaking wires and installing new switches, outlets, and lights post-construction to enhance your Gainesville area home or building. Whatever your project, Meehan Electrical Services can help power that new kitchen or bath, relocate or expand your breaker panel, or update wiring to increase your family's safety and meet Georgia electric codes.
---
Call for a FREE Quote
---
Tired of the lights in the outdated kitchen in your Gainesville area home? Meehan Electrical Services can design, recommend, and install kitchen lights to illuminate your work areas increasing your safety and productivity! Do your lights dim when you turn on the dishwasher?  Let Meehan Electrical Services resolve all of your Gainesville electrical problems.
Our Gainesville Residential Electric Services Are Extensive:
Appliance Installation
Attic Fan Repair & Installation
Basement Wiring
Bath Fans & Heaters
Ceiling Fans & Fixtures
Christmas Lighting
Code Corrections
Custom Lighting
Dimmers & Mood Lighting
Landscape Lighting
Lighting Protection & Surge Suppressors
Low Voltage & Cabinet Lighting
Panel Repair
Remodeling & Restoration
Service Upgrades
Smoke Alarms
Trouble Shooting
And more! Just call (770) 525-0230 for a free quote.
Is your Gainesville area business having electrical issues? Meehan Electrical Services electricians are licensed to handle commercial electric problems such as tripping breakers, overloaded circuits, or just running additional circuits to cash registers, computers, refrigeration units, air conditioning units, or simply increasing lighting. Give Meehan Electrical Services a call at (770) 525-0230 to learn more.
Office Electrical services include Cat 5, Coax, Cabling, Phones, Lighting, Lightning Arrestors, and Surge Suppressors.
Retail Electrical Services include Exit Lights, Smoke and Fire Alarms, Strobes, Equipment Maintenance, Code Requirements, Additions, and Remodeling.
We also handle Gainesville Restaurant Electrical Wiring.
---
Call for a FREE Quote
---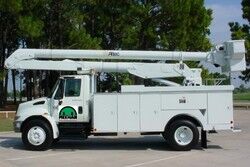 Call Meehan Electrical Services to discuss your Gainesville electric needs.