Industrial Electrical Contractor
Three Reasons to Call Meehan Electrical Services for Your Industrial Electric Project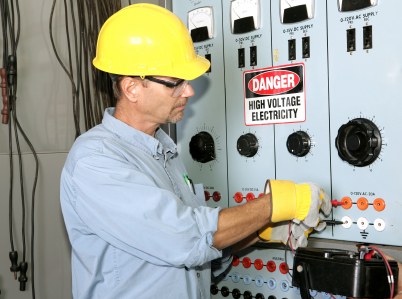 Years of Experience - Meehan Electrical Services has been serving the industrial sector since 1960, and continues to offer dedicated, attentive service. Meehan Electrical Services staff have handled industrial electric projects of every size, from telecom and data wiring to major equipment installation and exterior lighting design. A long list of satisfied industrial customers agree that Meehan Electrical Services is the firm to call for experienced and knowledgeable service.
Meehan Electrical Services has worked on a wide variety of industrial electric projects, including:
Office and Warehouse Lighting Installation
New Construction and Expansion Design and Installation
Network Wiring
Energy Saving Lighting - Audits and Retrofits
Parking Lighting and Exterior Lights
Equipment, Machinery and Systems Installation
Electrical Maintenance
Cost Effective - Offering affordable rates for professional service, Meehan Electrical Services helps to keep your industrial electric project costs under control. Call Meehan Electrical Services to schedule regular maintenance and keep your systems running well for maximum production. Electrical issues and repairs cause down time, which eats away at the bottom line. Meehan Electrical Services provides the reliable service your company needs at competitive rates, from energy savings audits to equipment maintenance and communications installation.
Licensed and Trained Staff - Experienced Meehan Electrical Services electricians and technicians work hard to keep their skills up to date. As technology changes and electrical components continue to evolve Meehan Electrical Services remains on the cutting edge with ongoing training. Meehan Electrical Services works with leading suppliers and manufacturers, obtaining the information your company needs to create a safe, efficient workplace.
Meehan Electrical Services is well equipped to handle all of your industrial electric projects, from installation to repairs and regular maintenance. Experienced, affordable and fully licensed, trust Meehan Electrical Services's extensive service record and reputation. Call (678) 208-4968 today for more information and to arrange for a free estimate on your project.